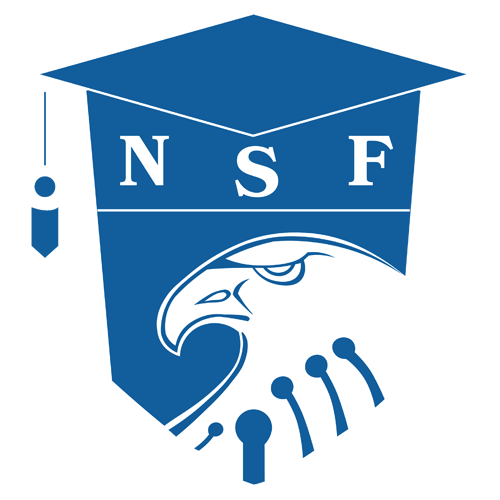 Fellow Program in National Security
A comprehensive and competitive course for next generation Cyber Security Professionals & Policy Makers of India

In the 21st century, technology plays a dominant role in almost all aspects of life. Even the relationship between National Security and technology is inseparable. Conventional wars area rarity due to advancement in military tactics, nuclear deterrence and other unconventional capabilities. But one very crucial aspect today is of Cyber Warfare – a highly asymmetrical form of War strategy rendering the enemy paralyzed within a matter of few minutes.
This fellowship looks at this intricate relation between technology and National Security. You will explore the relationship between technology and its impact on national security and policy from early history to modern day. The course is focused on National and International security challenges since World War II, including current Cyber Warfare, Governance, transparency, Laws governing terrorism, intelligence challenges affecting National Security and many more.
We will look at the most pressing security challenges faced by the Indian administration, intelligence agencies, the private sector and even every individual to an extent. The course will also cover a wide variety of topics ranging from terrorist ideologies, cyber threats, threat to critical infrastructure, intelligence challenges, underground web, diplomacy and foreign policy, legal aspects of terrorism, tools for hacking and future of national security.
8 Week Program | Entire Course Online | Self-Paced | Real Hacking Covered
Who should take this course?
The Cyber Security Industry will be worth $170.21 BILLION by 2020 and the biggest customers will be various Governments, Law enforcement and Intelligence agencies across the world.
Technology companies understand that well, but face a huge challenge in finding the right workforce who can interact with such organizations as most professionals who specialize, study or undertake a degree or masters in Information Security, often lack the exposure to international relations, foreign policies and political aspects that result in cyber warfare attacks on private and government infrastructures.
The corporate is increasingly looking at hiring smart professionals who are not just adept at technical level but also have exposure to current and international affairs, understand how delicate aspects impact future sales and business and have the ability to quickly adapt as per business needs.
This course is meant for every hacker, manager, next generation CISO, security expert, researcher, final year student and Information Security professional who want to lead and play a bigger role in any organization that is technology driven.
Top 3 Benefits
Students who complete the fellow program have higher salary offers on campus compared to other students

The Fellowship instantly opens a whole new world of business networking at top management

National Security Fellows grow faster in their careers compared to other security professionals
Course Goals

Deepen the participant's understanding and analysis of the security challenges and threats posed by the broad spectrum of terrorism today. On successful completion of the fellowship, participants will be able to make assessments of different sectors of National Security and be able to articulate risks on all levels, may it be for their own organization or for the nation at large.
Upon completion of the course the students will be able to:
Evaluate the importance of national security; understand the cyber risks to national and international security in developing and developed states.

Evaluate different paradigms for national security and determine the approach that best applies in an individual country.

Assess the strengths and weaknesses of the various strategies which can be incorporated to tackle threats compromising the national security of a nation.

Understand the role of government and the private sector in cyber security and critical infrastructure protection.

Develop strategies, plans and programs to prevent terrorist attacks within India, and reduce India's vulnerability to terrorism;

Help various agencies in India improve homeland security preparedness by conducting "real world" actionable policy and strategy development.
Program Structure
The fellowship is spread over a total of 8 weeks. Each week is divided into a number of lessons focusing on a topic relevant to national security. As the course is defined for working professionals as well as students, the whole fellowship will be hosted on the web, and all lectures and readings will be available online.
As pre-requisites for the course, candidates must demonstrate ability to read texts in English.
The ISAC Fellowships Committee invites applications from all spheres, ranging from Science, Social Science, Engineering, Medicine, Information Technology, Law, or for that matter any person who is genuinely interested and dedicated to solving international security problems. The fellowship has been designed to encourage applicants from academia, public and private sectors, research departments, armed forces, diplomats etc.
If you have any doubt regarding your qualification or eligibility, feel free to contact the Selections Committee and we will be more than happy to help you.
Week 1 – Brief Introduction and Overview
Week 2 – Critical Infrastructure: Challenges, threats and policies
Week 3 – Threats to Homeland Security and Counter Strategies
Week 4 – Digital Domain and Role of Private Sector in National Security
Week 5 – Electronic Contamination, Underground Web and Cyber Warfare
Week 6 – Challenges of Intelligence, Hacker communities and solutions for Cyber Intelligence
Week 7 – The Legal System and Privacy Challenges in India
Week 8 – India's Foreign Policy and Future Challenges to National Security
Assignments and Final Exam
The course will consist of Weekly assignments followed by a Research Paper in the form of Final Exam. Feedback will be provided by the Research Committee. After participants meet the requirements successfully, they will be awarded the 'course completion certificate' and inducted as a fellow of the National Security Fellowship.